KIOSK
Our versatile kiosks enhance operational efficiency, drive digital transformation, and offer unmatched customer convenience for various industries such as restaurants, retail stores, hotels, and more.
K Series
Self-service terminals are rapidly becoming a preferred choice for businesses seeking to reduce operational and labor costs while enhancing the overall shopping experience for customers. Offering an interactive and engaging experience, Sunmi K series are gaining increasing popularity and recognition among merchants across various industries.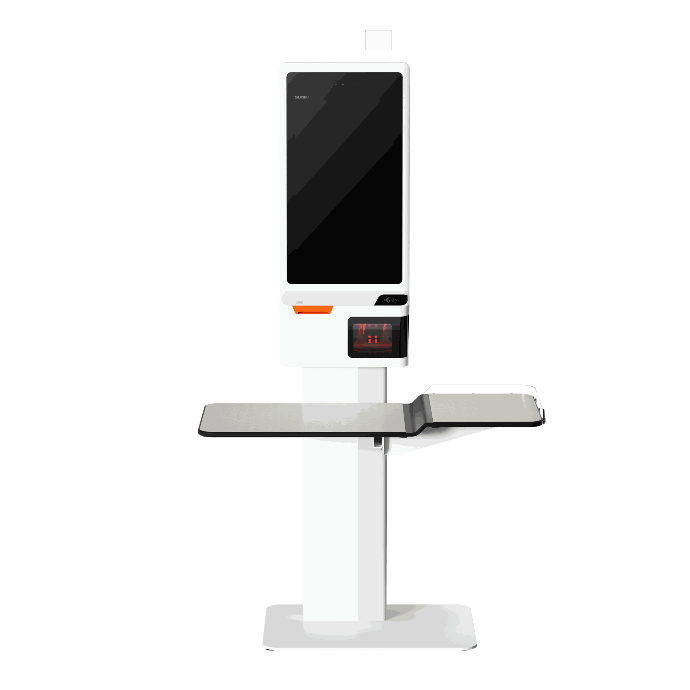 SUNMI K2
Sunmi K2, USB, Ethernet, Wi-Fi, 61 cm (24'') (sunk2 - P05070011)
receipt printer, Kiosk-System, 2D, imager, Touchscreen, Projected Capacitive, 61 cm (24''), 1920x1080 pixels, USB (5x), Ethernet, Wi-Fi (802.11a/b/g/n), 1.8 GHz, RAM: 4 GB, Flash: 16GB, incl.: Android (7.1)

It is an ideal tool for digitizing the ordering process. The 24 "touch screen with a resolution of 1920 × 1080 has wide viewing angles and very simple operation. The device is also equipped with a thermal printer with a cutter and a 1D / 2D scanner.
---
SUNMI K2 MINI
The ideal self-service kiosk POS system for smaller shops and workshop.
SUNMI K2 Mini half the size and weight of traditional self-service equipment, the K2 MINI is perfect for small stores due to its integrated design. With the option of floor or wall mounting, this makes the K2 Mini Kiosk one of the most flexible and lightweight self-service kiosks available.
The K2 Mini features a 15.6″ HD touchscreen with a wide view angle and sensitive response. The integrated scanner scans 1D and 2D barcodes and the integrated 80mm receipt printer has high-speed printing performance.
---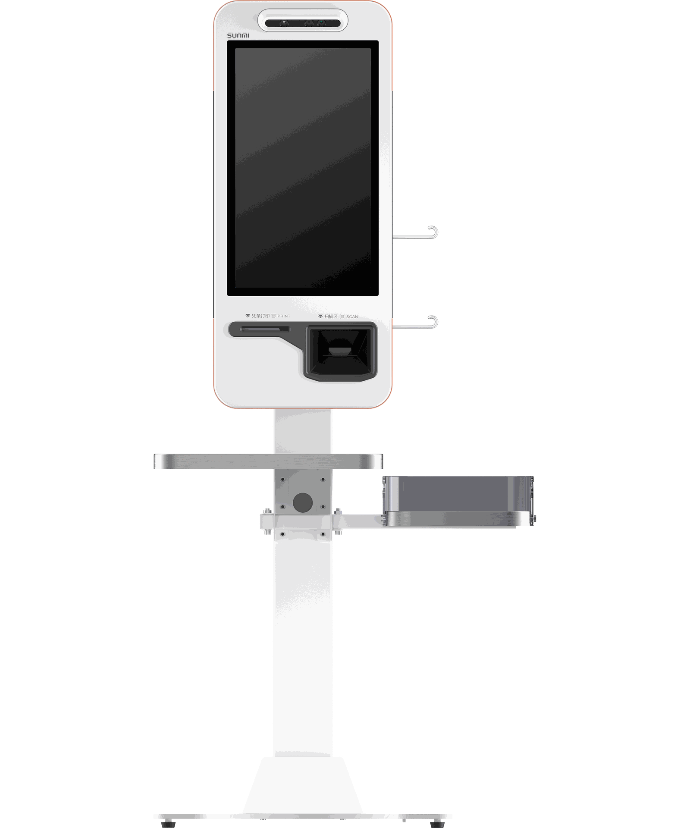 SUNMI K1
The 21.5" touch-sensitive screen, with 1920*1080 full HD resolutions and a 178° viewing angle, delivers clear and vivid images. The G+G capacitive 10-point touch screen is flexible and easy to use
The K1 features self-service ordering for hospitality applications, self-service payment, integrated scanning and printing and face ID verification and payment.
---